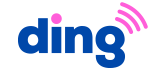 Terms & Conditions
---
Promotion Type: Cubacel Ready for Christmas?
Operator: Cubacel Reserva tu Recarga
Date: From the 4th of December 2018 from 14:00 (Cuban Time) until the 9th of December 2018 at 23:59 (Cuban time)
Minimum Amount: 20 CUC


---
The option "Cubacel reserva tu recarga" must be selected to be eligible for this service
Customers must complete the top-up through the Reserva page: https://www.ding.com/countries/caribbean/cuba/recharge-Cubacel-reserva-tu-recarga and select the option "Cubacel

 

reserva

 

tu

 

recarga" in order to be eligible for the service.
The minimum top-up amount to be eligible for this Cubacel bonus is 20 CUC.
The top-up will be delivered on the first day of the Cubacel bonus (Monday the 10th of December, Cuban time). 
Customers will be charged for the top-up once the order is completed and the top-up is successfully reserved. 
This service applies only for top-ups sent to Cubacel numbers.
This service does not apply for Nauta top-ups.

Promotion Type: Cubacel Ready for Christmas?
Operator: Cubacel Cuba
Date: From the 10th of December 2018 from 00:01 (Cuban Time) until the 15th of December 2018 at 23:59 (Cuban time)
Minimum Amount: 20 CUC
Bonus Validity: Depends on bonus (see below)


---
This promotion is carried out by Cubacel.
For recharges of 20 CUC the bonus expires on the 29th of December.
For all other recharges the bonus expires on the 6th of January. If both bonus are acquired the validity of both bonus will be 6th January.
The main balance will expire 330 days after the top-up date.
The top-up amount will be added to the main balance and the bonus will be added to the bonus balance.
If a customer recharges more than once during the promotional period, the main balance and the bonus balance will be accumulated

The bonus can be used in all the services available to Cubacel prepaid customers at the same rates currently available to prepaid customers.


This bonus cannot be used to access to the Nauta mail from the mobile, nor for the sending MMS, in this case it will be deducted from the principal balance.
Once all the bonus balance is consumed it will start to deduct from the main balance.
After the bonus has expired it cannot be recovered.
Bonus balance cannot be transferred.
Customer will receive an SMS before to the expiration date of the bonus.
The received amount shown in the recharge confirmation ticket will show the bonus balance.
For more terms and conditions and for any queries please contact Cubacel at +53 52642266.
Amount, Received & Validity
20 CUC
50 CUC
29th of December
30 CUC
80 CUC
6th of January
50 CUC
130 CUC

6th of January

60 CUC
160 CUC

6th of January

90 CUC
240 CUC

6th of January

120 CUC
320 CUC

6th of January

150 CUC
400 CUC

6th of January

180 CUC
480 CUC

6th of January